FM Antenna: Dipole,Stainless steel,2kW,Demountable,7/16 Connector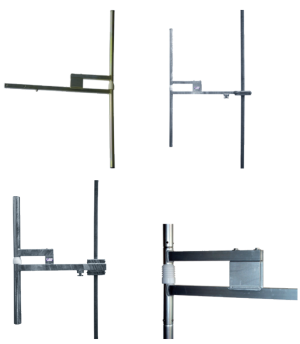 FM Antenna:
Dipole, Stainless steel, 2kW, Demountable, 7/16 Connector
TKDIP13/16
These dipole antennas are rugged broadband aerials especially designed for arrays composed of several elements
These dipole antennas are rugged broadband aerials especially designed for arrays composed of several elements.
The dipole is made of inox steel to provide high corrosion resistance, for a lifetime duration and operation in any climate conditions.
A thick internal ground connection across the feeding line assures heavy duty service and protection in case of lightning.
The design of the internal lines and PTFE insulator provide reliability and long lasting operation for power ratings up to 1500W on the DIP11 model, and up to 5000W on the DIP15 model.
The aluminium dipole PLS1 model is a smart, effective and budget solution.
An accurate testing process is carried out at factory on each of these dipoles to control the compliance to all the stated figures.