About Us
About Teko Broadcast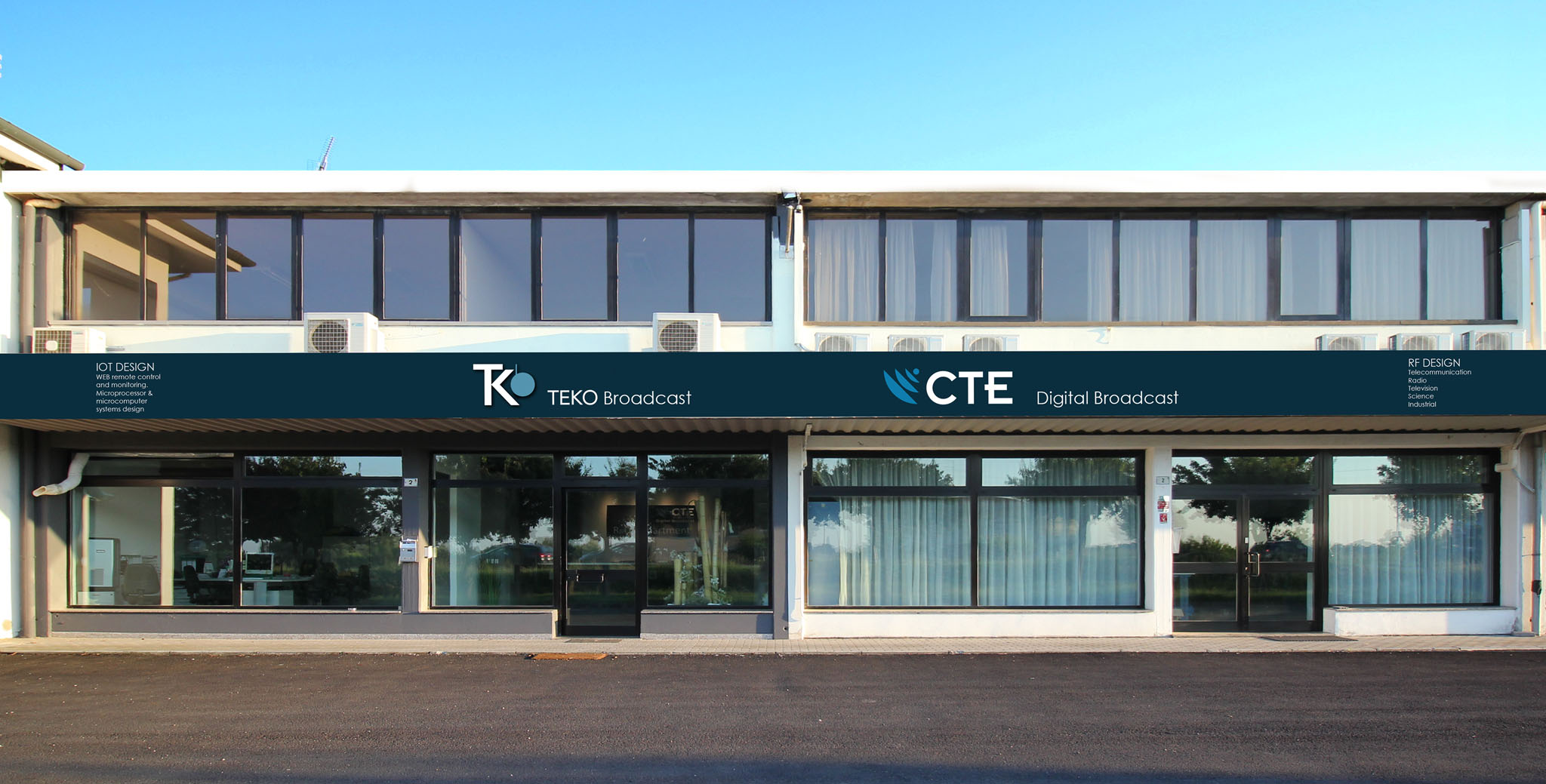 TEKO Broadcast s.r.l. has its headquarter and factory located in Altedo (Malalbergo, BOLOGNA-ITALY) in 600 square meters 2 buildings on a 500.000 square meters poly-technological industrial area.
It concentrates in its experience more than thirty years in the broadcast industry.
Products are developed by using the most advanced technologies, last generation components, innovative design to achieve higher efficiency, excellent quality and unique cost/performance ratio. The FM product line includes a complete portfolio of professional analog and DDS Exciters, compact Transmitters, Modular Amplifiers and High Power Transmitters of a power range up to 60 kW, available with air or liquid cooling, in order to guarantee safe ope-ration and higher MTBF in all environmental conditions. Besides all the critical components are treated against dust, humidity and pollution to provide a safe and stable operation and to optimize and guarantee a maximum MTBF and to minimize the reparation time.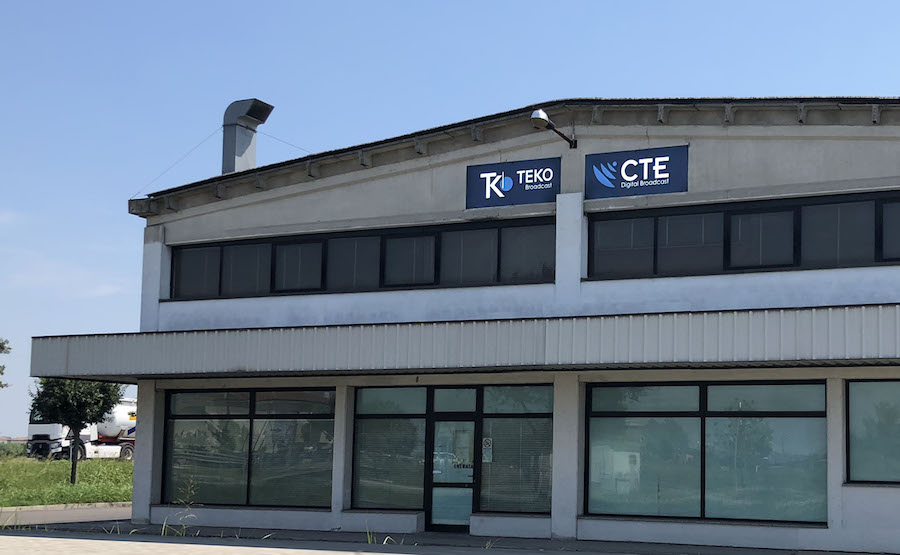 WHO WE ARE
TEKO Broadcast s.r.l. is an Italian company that designs and manufactures RF modules for FM and TV equipment, complete FM transmitters and accessories for Broadcast market as well as amplifiers for medical, military and special applications.
TEKO Broadcast s.r.l. was founded in 2017 by a team of engineers with more than 30 years of experience. The object was to create equipment and RF parts focus on reliability, innovation and creativity mixing the very well known RF technologies with the most advanced modern technologies based on WEB controls, Micropossesors and DSP (Digital Signal Processors) and FPGA (Fiel Programmable Gate Array).
Today TEKO Broadcast s.r.l. employs 10 people who bring their own diligence and expertise to meet the needs of customers. Being inserted in a technological area with a high concentration of companies operating in the electronic construction, mechanical, wiring, etc. Teko's staff are concentrating their efforts on coordinating operations with a large number of companies working with us to generate a large production capacity in an efficient and flexible manner.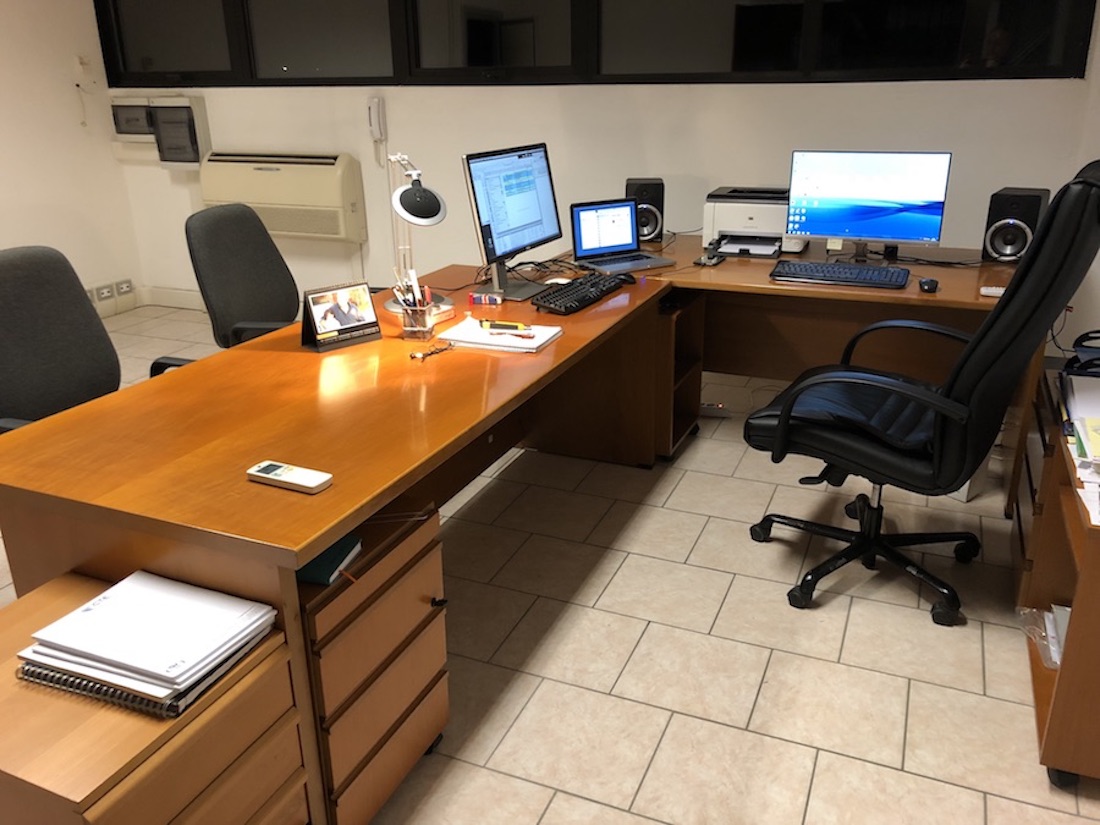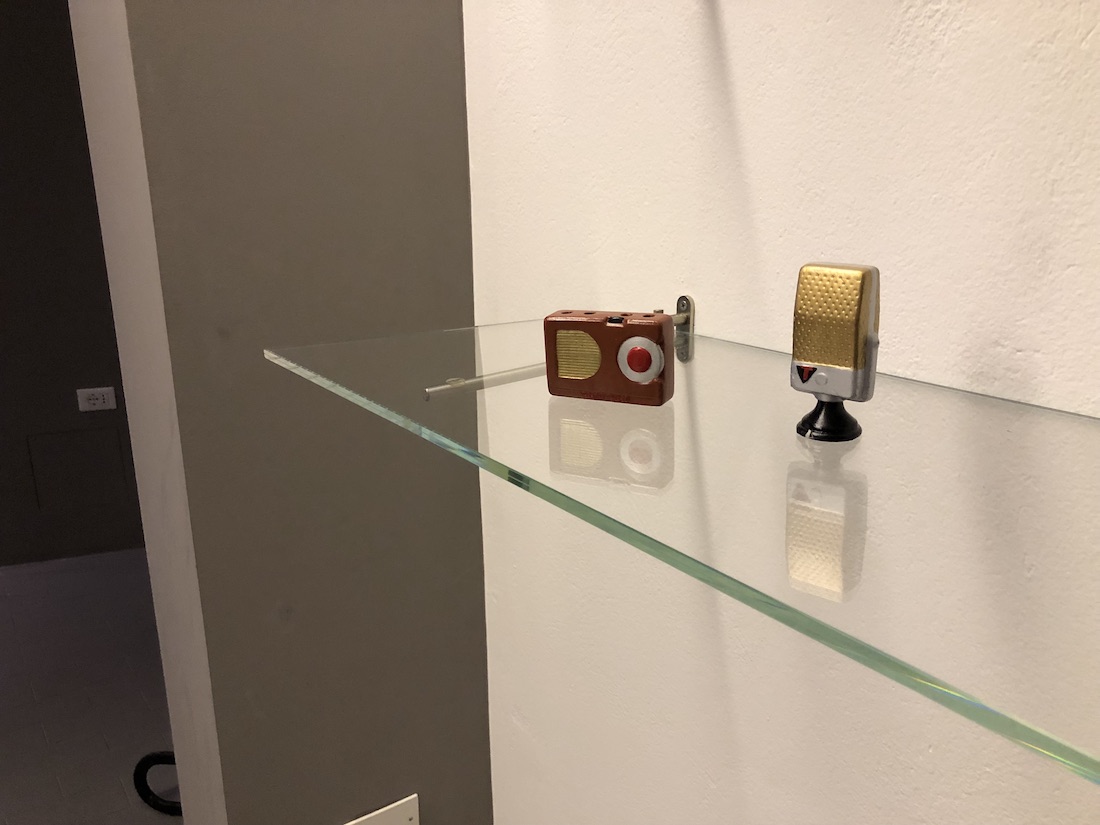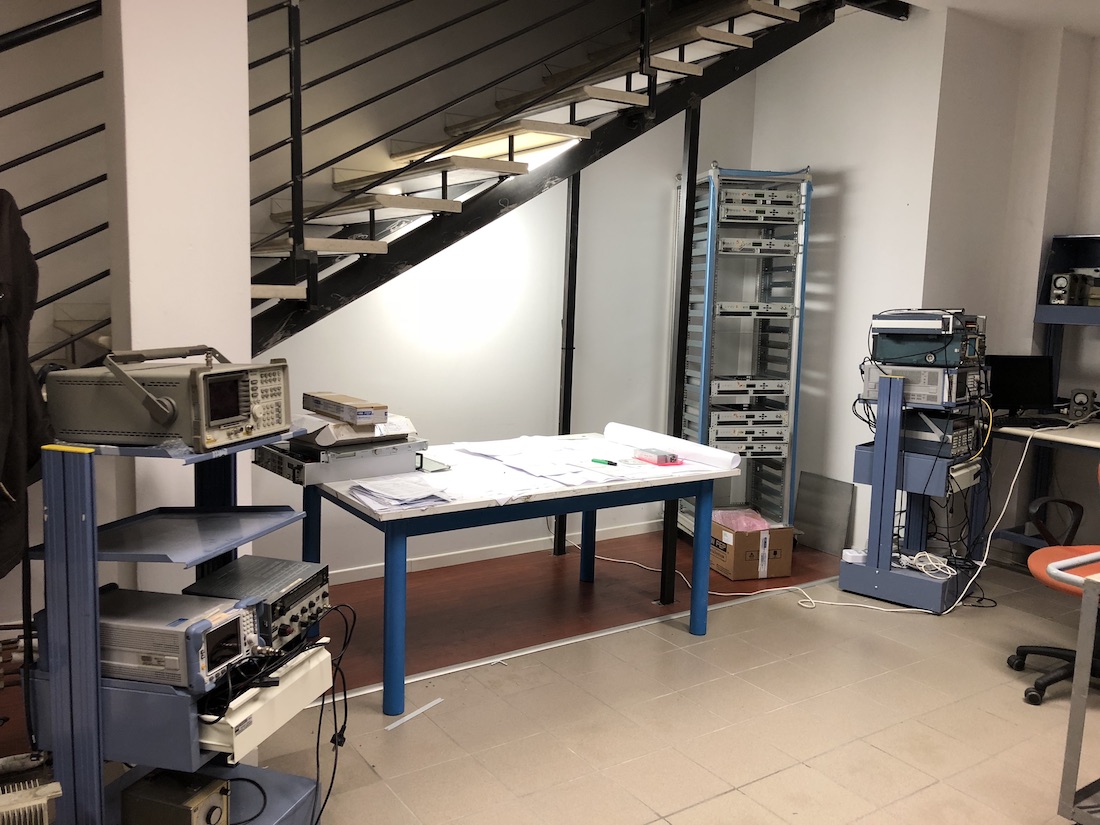 TEKO Broadcast, as leading provider of high-quality products offers:
- RF Transmission and Amplifier systems, power between 1W and 200kW and frequencies from 0.5MHz to 2.5GHz;
- RF Exciter systems for particle accelerator;
- FM & TV Broadcast;
- ISM RF Equipment
TEKO Broadcast designs and produces OEM components, modules and complete systems for several well established manufacturers of Radio and TV transmitters all over the world. Its activity as a high-technology supplier, is completed with its complete Product Portfolio of professional Equipment for Broadcasting marked InnovAction.
LAB/PRODUCTION EQUIPMENT
Any professional standard instruments for RF test and development:
Rohde & Schwarz: FMAB Modulation Analyzer, ESL Spectrum Analyzer, ZVBT Vector Network Analyzer, UPV Audio Analyzer, FSP Specturm Analyzer, EFA TV Test Receiver, NRT Power Meter, AM Dual Arbitrary Generator, V-LINS Line Impedance Network, SML03 Signal Generator, SM3000 Signal Generator, GMG Signal Generator.
Agilent Technologies: E5070B Network Analyzer, E5061A Network Analyzer, N3300A DC Electronic Load, DS06032 Oscilloscope, E4418B Power meter, 53131A Counter.
Wayne Kerr: 3260B Precision Magnetic Analyzer, 3265B25A DC Bias Unit.
Schaffer: CBA9423 Power Amplifier, 6150 Line Test.
Fluke: 434 Power Quality Analyzer.
Bird: Dummy Load 1kW – 50kW.
Lecroy: 424 Oscilloscope
ASSCON: VP1000-53 vapor Phase Soldering Machine.
YAMAHA: I-Pulsed M4 Pick & Place.
SPEED PRINT SP700: Stencil Printing.
SMT: SL2220 Stencil Printing.
MARANTZ: Automatic Image Inspector
Rohde & Schwarz: ELS Spectrum Analyzer, ZBVT Vector Network Analyzer, FMAB Modulation Analyzer, APN62 Signal Generator, NRT Power Meter.
SCHLEUNIGER: COAXSTRIP 5300 Precision Coax Cable Stripping Machine.
CERTIFICATIONS
- ISO 9001;
CAPABILITY
Project, development and production of RF SYSTEMS;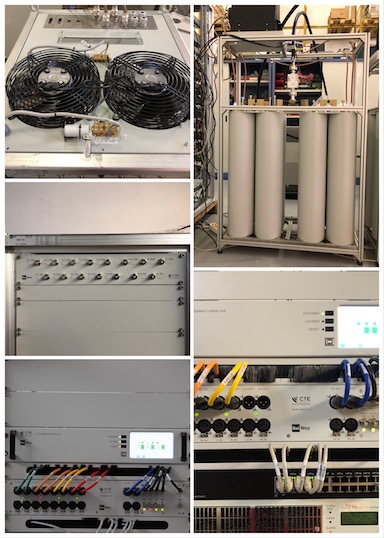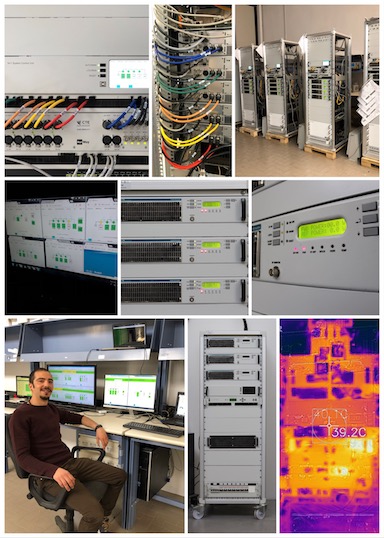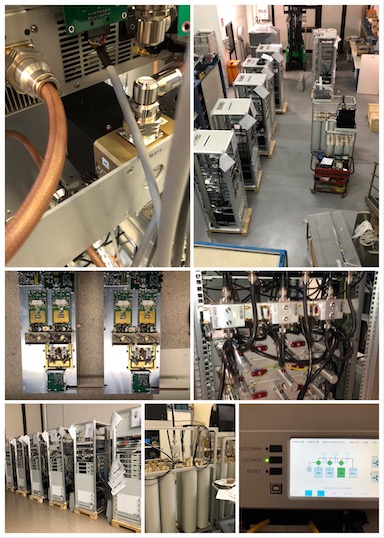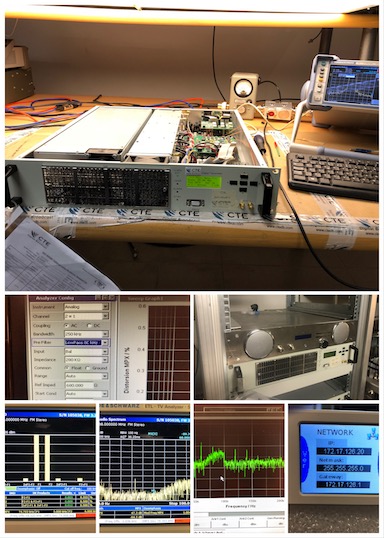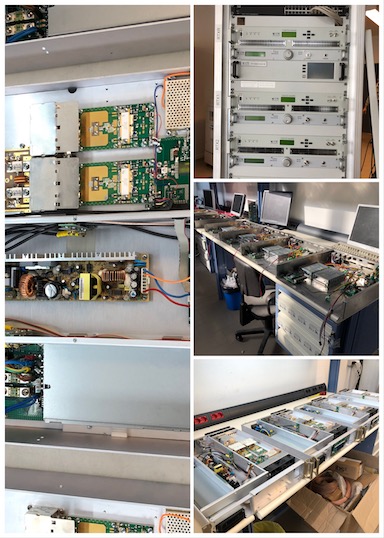 TEKO Broadcast TCP/IP WEB Remote Control and Network Manager Systems

TEKO Broadcast is highly specialize in the development of remote control systems based in the SNMP protocol and in the development of web servers for equipment used in telecommunications.