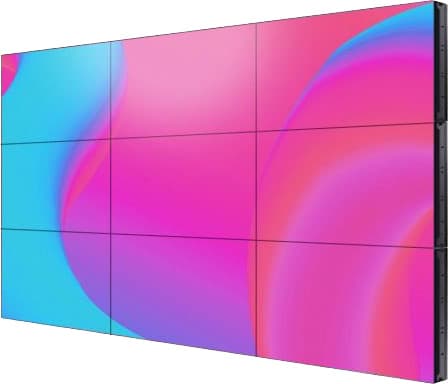 A video wall is a maxi screen composed of a variable number of modules.

These can be combined to reach the desired dimensions of the screen.
Each element can visualize just a part of the overall image, which is ultimately showed in its entirety by the combination of all the screens - much like in a mosaic.

Video walls are generally used in talkshows or news programs, to show multimedia and external signals (news or sports reporters) in the studio.

It is not advisable to use them in virtual studios, where the background of the scene is managed via a chroma key.