Radio Automation Software
Radio Automation Software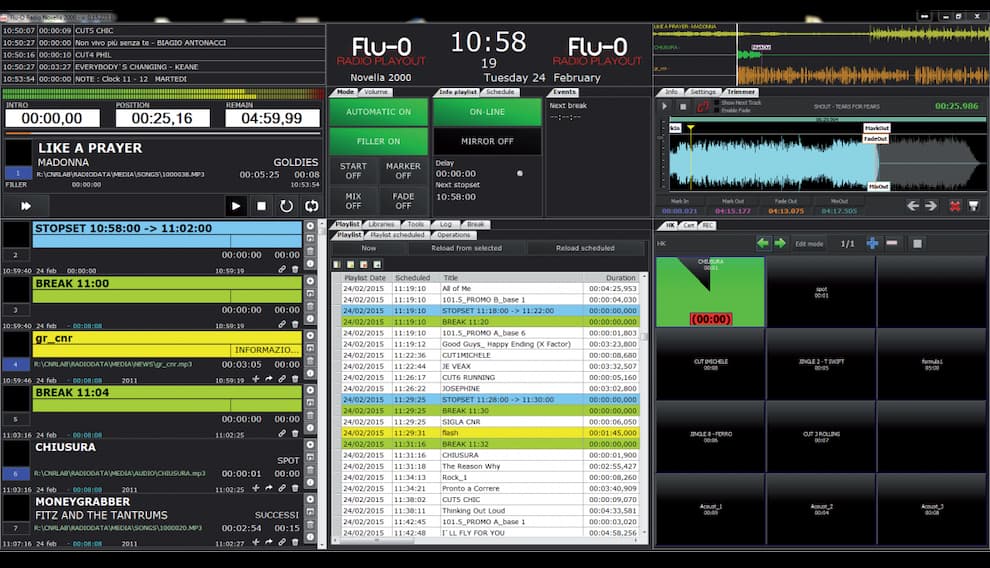 You also need a Computer with an Automation Software.

This computer system makes it possible to play background music and commercials.

The software is called Automation Software or "Playout", and it is designed to continually play music in the background.

The heart of these programs is the Playlist – which is a list with all the audio files that need to be played.

Most of the time these programs contain hotkeys, a music database, and a lot more.
They are computer programs especially designed to allow continuous audio playback, with exceptional granular control for Announcers and Programme Directors.

Paramount to any Automation System is also the "log": a sequential list of all the audio files and commands that need to be played at certain times.
All the music played on a commercial radio station will be pre-programmed by the Music Director and loaded directly into the log.
A separate person will often load all the advertisements into the same log.

Most automation systems also contain a Music Database, Hot Keys (to play ad-hoc audio), an Audio Editor, a Segue Editor (to change the mix between the different elements), Interfaces for Website and RDS data, and a lot more.