Home
» RF Science Amplifiers
RF Science Amplifiers
High-Power RF Amplifiers for Particle Accelerators
used in Medical, Scientific and Industrial Applications:
GYRUS
Modular RF Amplifiers for FM, Scientific & Pulse Applications
including Cyclotrons and Rhodotrons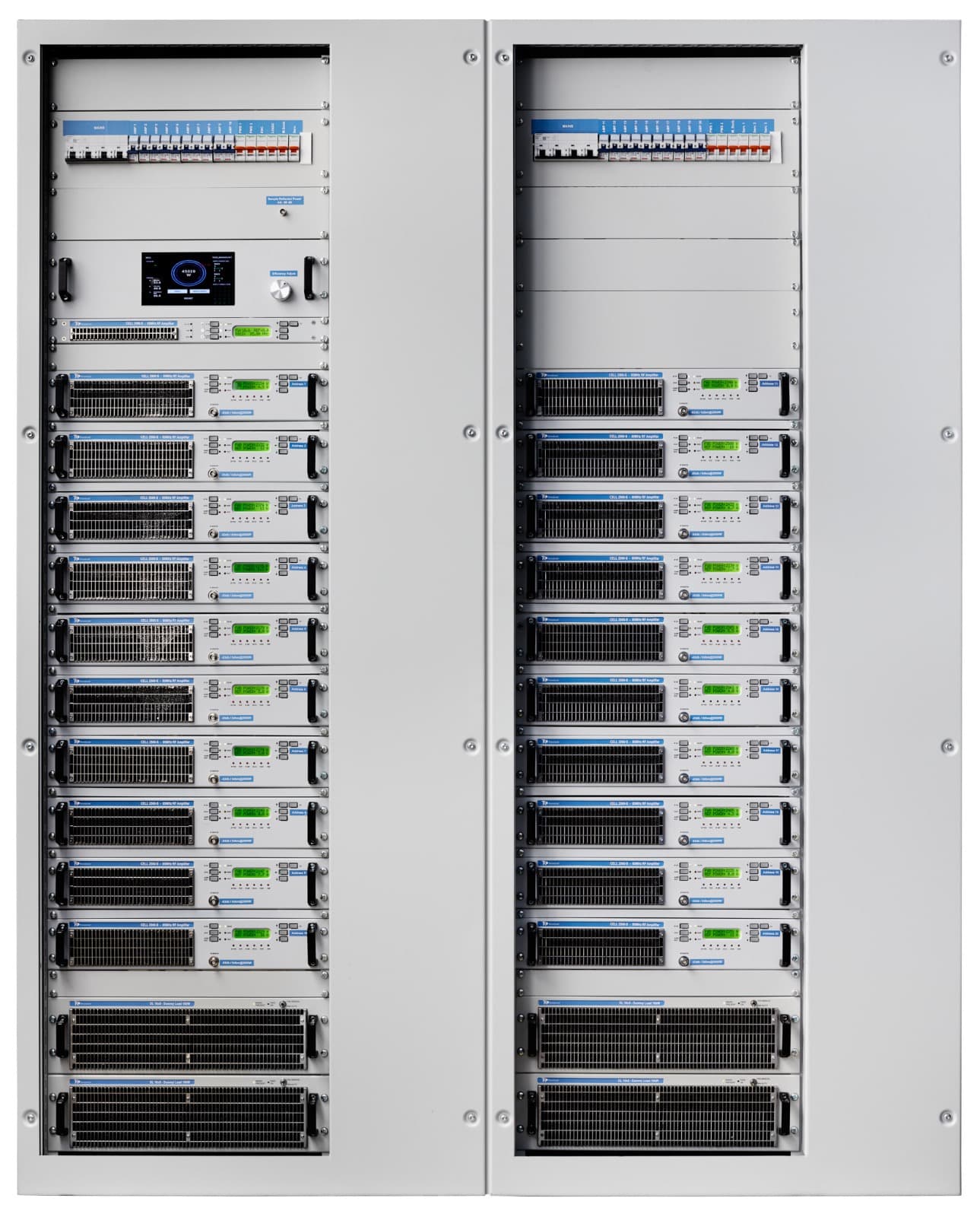 RF Technologies for Scientific Applications
RF is a means to transfer energy to materials and substances to heat them (without heating their surroundings), or to accelerate particles within a vacuum – like in Cyclotron applications.
Such research projects are used on materials science, medicine, engineering, biology, particle physics and nuclear fusion.

RF technologies with High power RF Amplifiers are used in linear or circular particle accelerators on the following applications:
Cyclotron and Rhodotron
High current storage ring closed loop feedback beam stabilization
Apply required energy to electrons, protons and ions
Nuclear medicine
Medical therapy
Scientific research institutes
Radiopharmaceutical Cancer Research
Industrial applications for Microwave ovens or Magnetic Field ovens
E-Beam Technology
Research instruments
Particle physics
Nuclear engineering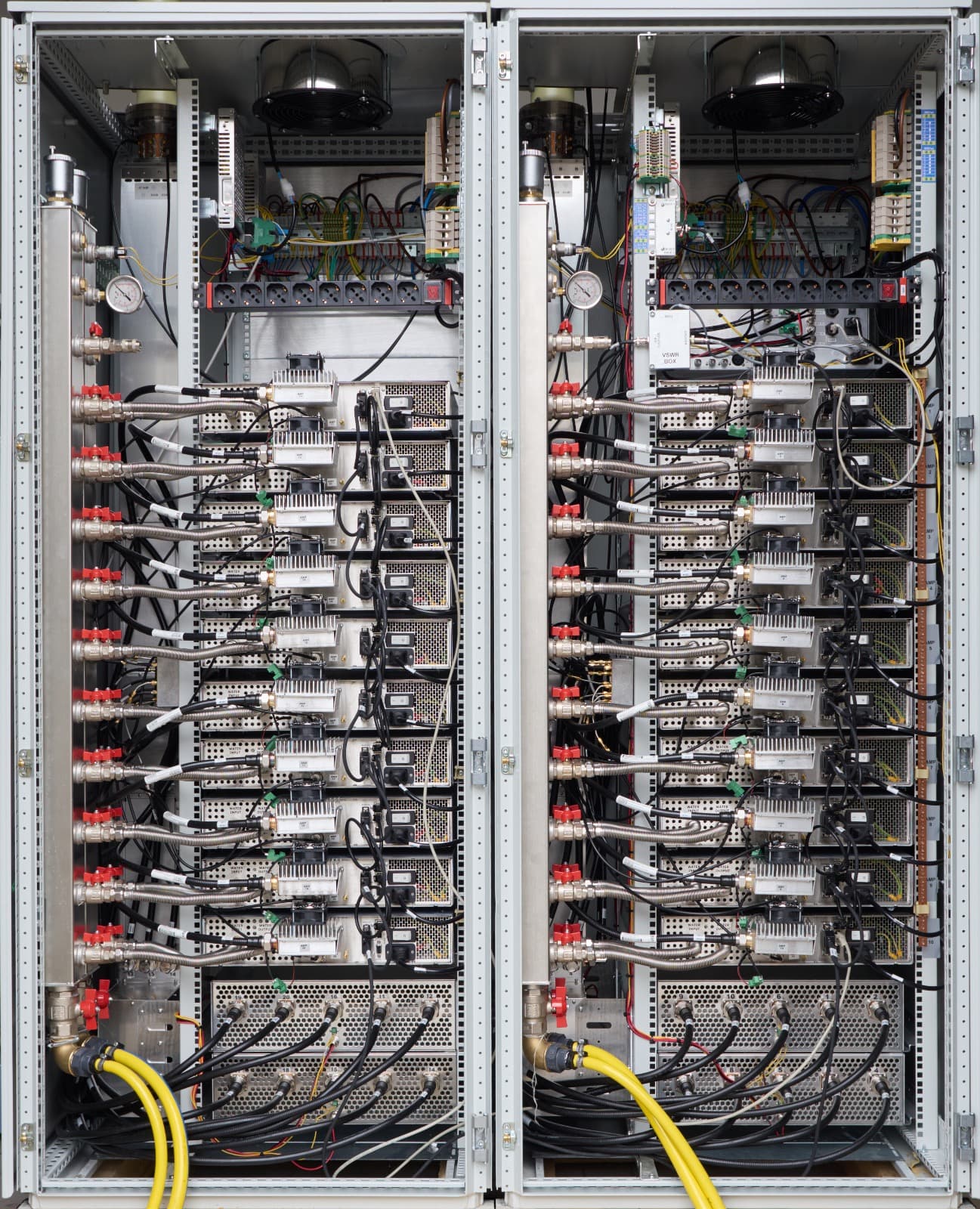 Tube RF Amplifiers
Traditional RF amplifiers using electron-tube final stages have been the established technology for decades for this kind of applications.
Nowadays, tube amplifiers present some limitations: the finite lifetime of the tubes, the redundancy of critical amplifier parts, the potentially hazardous high-voltage and the radiation that may compromise the safety of maintenance engineers.
Solid state technology can now overcome all these limitations.
Solid State RF Amplifiers
This kind of RF Amplifier, with modular construction, produces the most efficient and reliable designs, and it offers a wide range of output powers: between 1.5kW and 600kW CW.

Low power RF amplifiers are used as OEM components for laboratory projects, individual amplifier design or to driver klystrons or IOT amplifiers.
The most frequent RF amplifiers for particle accelerators that we have already installed worldwide are: 25kW CW and 50kW CW or Pulsed Power @ 65~137MHz Frequency, Liquid cooled.
Robustness against mismatch loads
A particle accelerator is composed mainly of a vacuum cavity with high Q characteristics.
These kind of cavities produce three types of VSWR:
At turn-on time during the cavity tuning process;
During the normal function caused by temperature variation;
Discharges produced by sparks inside the cavity.
In magnetic fields or microwave ovens, the load characteristics change continuously as the material inside the oven is warmed or unfrozen.

These circumstances produce two kind of VSWR to the RF amplifier:
Relative low values for long time during turn-on tuning process;
Short time high values in spark cases.
To prevent failures on the RF amplifier, all our equipment includes a circulator that protects the active semiconductor and allows to work at any level of VSWR in full safety for the amplifier.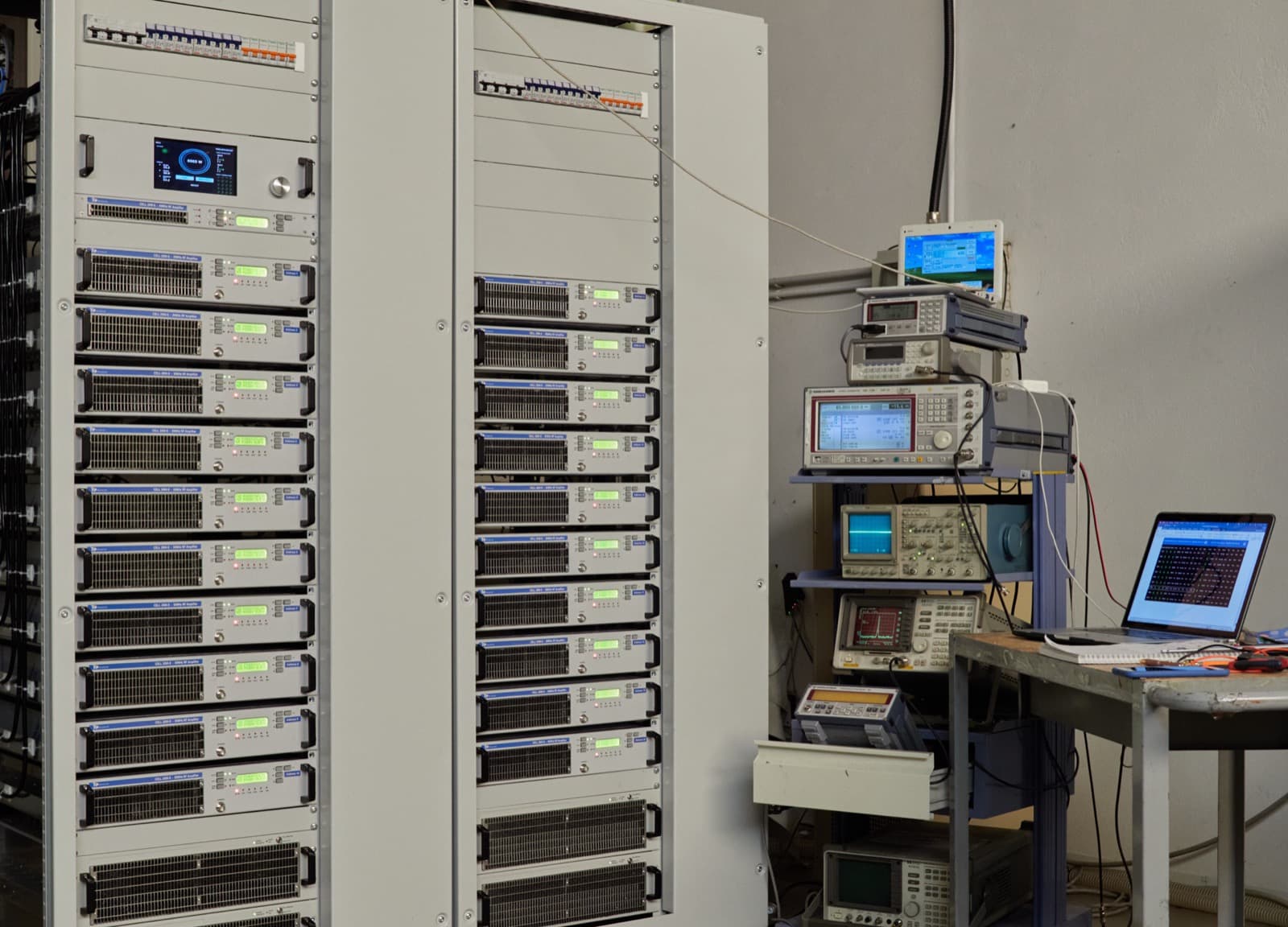 Redundancy and Maintainability
Modular architecture allows high power density while maintaining reliability and high efficiency.
The Solid-State RF Amplifier provides significant opportunities for redundancy, allowing dependable uninterrupted operation in the event of faults.
In case an RF amplifier module becomes unserviceable, replacement takes 10 minutes, and requires only simple tools and an understanding of low voltage.
DC power supplies are hot-swappable, and may be changed without shutting down the amplifier.


Product customization
TEKO Science designs and manufactures RF amplifiers, RF generators and other microwave equipment suitable for the up said sectors.
These products are often personalized and customized to meet the needs of these very demanding organizations.
The most common customizations concern the new frequencies and powers.

RF Combiner technology
TEKO RF combiners offer input ports for 2 to 10 2,5kW RF power modules, to be combined in a single step, and up to 80 RF power modules combined at high level power.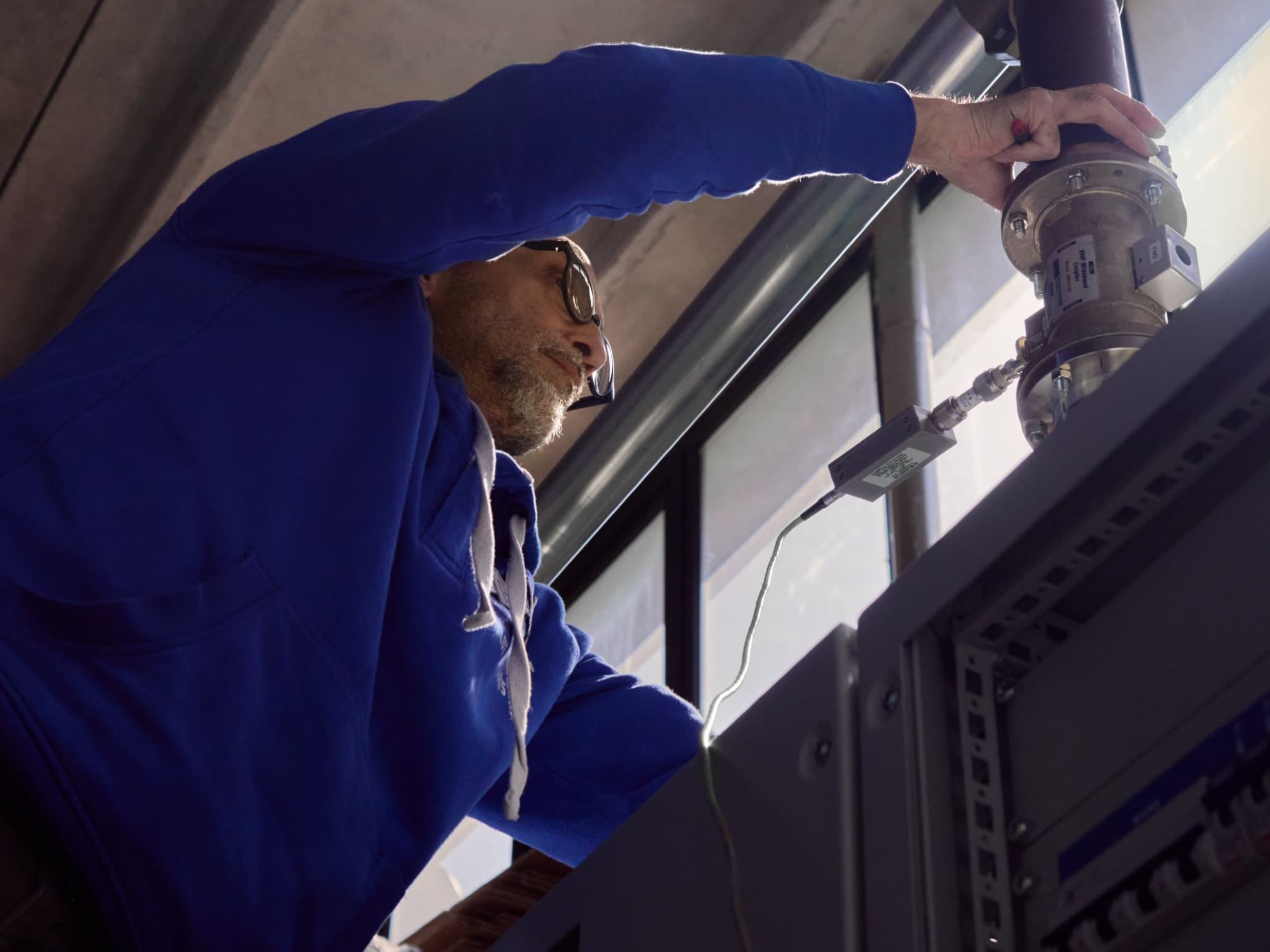 High Frequency Innovation
TEKO Science designes and manufactures innovative RF High Power Amplifiers for novel applications in Science, Med Tech, Industry and Broadcasting.

We strive to combine innovation with reliability, and we never shy away from experimenting new technologies that may improve our customers' satisfaction.


Who We Are
TEKO Broadcast is a manufacturer of RF Science Amplifiers and FM Transmitters. We supply the global scientific community as well as the broadcasting industry.
At the core of our activity is the idea that high standards of quality always deliver efficiency, durability, and simplicity.

Our products are tailored made, and often offered as a turnkey solution – to guide and assist our clients everywhere, any time.
Testing: Full-power Short Circuit on GYRUS RF Amplifier for particle accelerators
50kW RF Amplifier for Linear application, DRM and IBOC compatible, Simulcast mode